Experts and educators have championed STEM education as a way to arm students with the skills they need to thrive in the workplaces of the future. A report from Australia found that STEM knowledge was central to 75% of the fastest-growing jobs. But to really supercharge STEM education, students also need to learn to exercise empathy. Many thought leaders promote STEAM as the successor to STEM education: whereas STEM focuses on science, technology, engineering and math, STEAM adds art to the mix, acknowledging art's ability to teach creativity and empathy. This blending of tech and soft skills has become so valued, it's earned a catchy portmanteau – STEMpathy. With empathy woven into STEM, students don't just master the hard skills; they also hone 21st-century skills that allow them to apply their STEM education to real-world problems. With empathy as the foundation of STEM learning, students can place real people and issues at the centre of their work. And from there, they can use their technical skills to develop effective solutions that address people's needs.
The refugee crisis is one of the major global issues where STEMpathy is being put to good use. From emergency shelter design to sanitation solutions and supply chain innovation, STEM offers creative solutions in response to disaster and conflict.
But how can empathy and design-based learning help refugees integrate into host communities? In Kenya, the Nairobi Play Project uses game design and play to foster understanding between young refugees and local communities. With the Nairobi Play Project, games aren't just child's play: they're instrumental in bringing about much-needed social change. Ariam Mogos, the initiative's founder, believes that the right mix of problem-solving, making and empathy can be a powerful tool for solving big, real-world problems.
Twenty One Toys spoke with Ariam about how the Nairobi Play Project is helping young refugees develop a sense of belonging, and the ways in which the Empathy Toy is bridging the gap between tech skills and empathy.
Twenty One Toys:
Tell us how and why the Nairobi Play Project started.
Ariam Mogos – Founder:
My family is from Eritrea and there's a large Eritrean and Ethiopian population in Nairobi. I didn't know there were so many urban refugees in Kenya. I started hearing some of their stories. The quality of education is poor and there are very few viable employment opportunities for them.
A lot of refugee initiatives are siloed, meaning that they're only for refugees and don't support the integration of refugees into host communities, which is a big problem because there has been little to no intercultural dialogue and it promotes segregation and xenophobia. I wanted to design a learning experience that would provide refugee and host communities with tangible skills they could apply in the real-world, with a focus on intercultural competence.
This turned into a game design program with Ethiopian, Eritrean and Kenyan youth all working together to make games about issues in Kenya (everything from gender inequality to corruption to food to health). We didn't tell them what the goal of the program was, they just thought it was an "IT camp". On the first day they were definitely a bit surprised to see each other and we didn't address it openly, but by the end of the week, they had all become very good friends.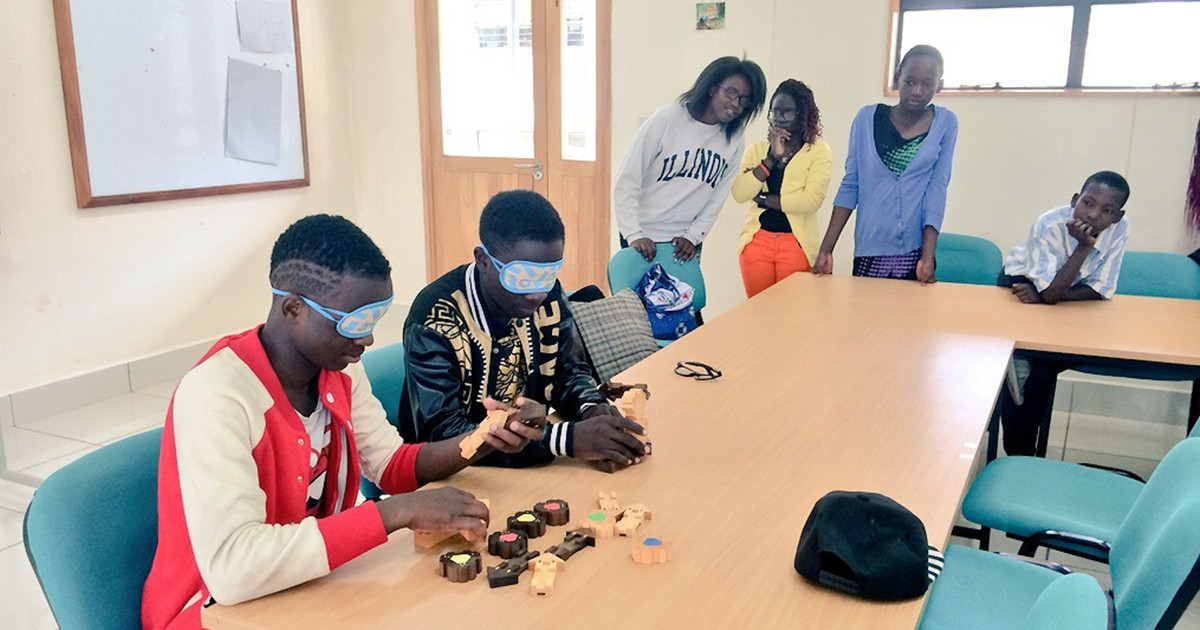 Twenty One Toys:
If you were to do this program again, would you still hide your goal from participants?
Ariam Mogos – Founder:
Yes, otherwise I think it might influence if they want to participate in the program. I asked one Eritrean refugee "Do you have opportunities like this? Are you exposed to these type of programs where you work with people from different backgrounds?" and he said "Honestly, it's rare. When I showed up on day one I thought, I'm going to keep my head down, I'm going to keep my mouth quiet, I'm going to learn what I can and then I'm going to leave at the end of the week. But I just can't believe how many new friends I've made and what this experience has been like – it's not at all what I expected when I arrived on day one." It was amazing to hear him say that because that was the goal of the program.
Twenty One Toys:
Did you have conversations about that during the program, or was it all about game design?
Ariam Mogos – Founder:
It was important for the program to be as hands-on as possible. I don't think empathy and intercultural competence can be as easily acquired through conversation as it can through experiential learning, and game design (storytelling) was the vehicle which helped make that possible. We don't use games and overall "making" enough to bridge gaps between different types of people. The Empathy Toy was also really important in creating intercultural dialogue because many of the Empathy Toy concepts are aligned to intercultural competence, like making assumptions about others, active listening, etc. They all play a role in escalating and de-escalating conflict and building relationships.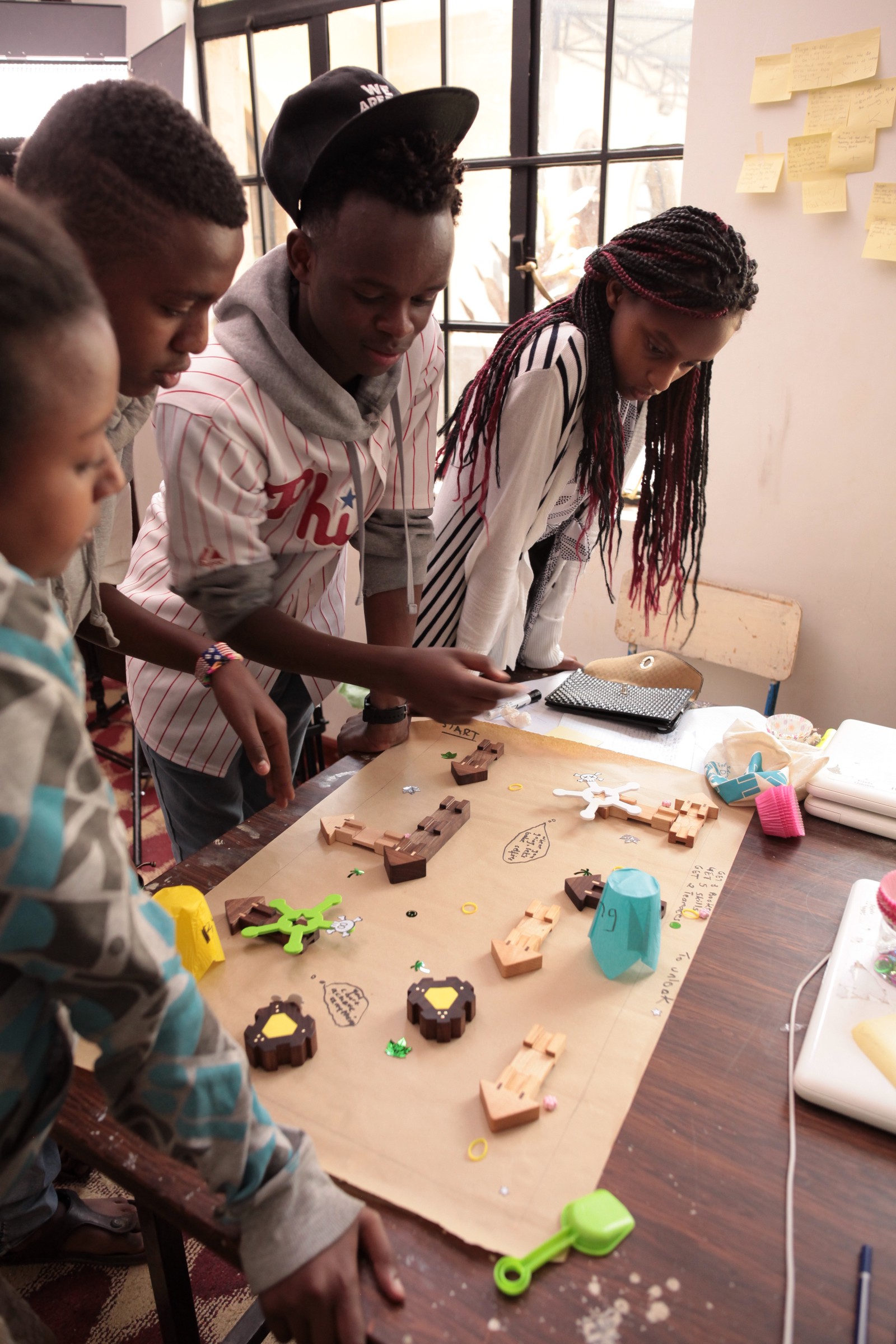 Twenty One Toys:
Did you pre-plan the gameplay variations you'd use with the Empathy Toy?
Ariam Mogos – Founder:
They were pre-planned. There were days in the game design process when they practiced certain skills, so we made sure that the Empathy Toy games were aligned to that specific skill set (collaboration or team communication). But we didn't tell them much because we wanted them to play and the insights in the debrief to come from them.